Shields Health Care Group Blog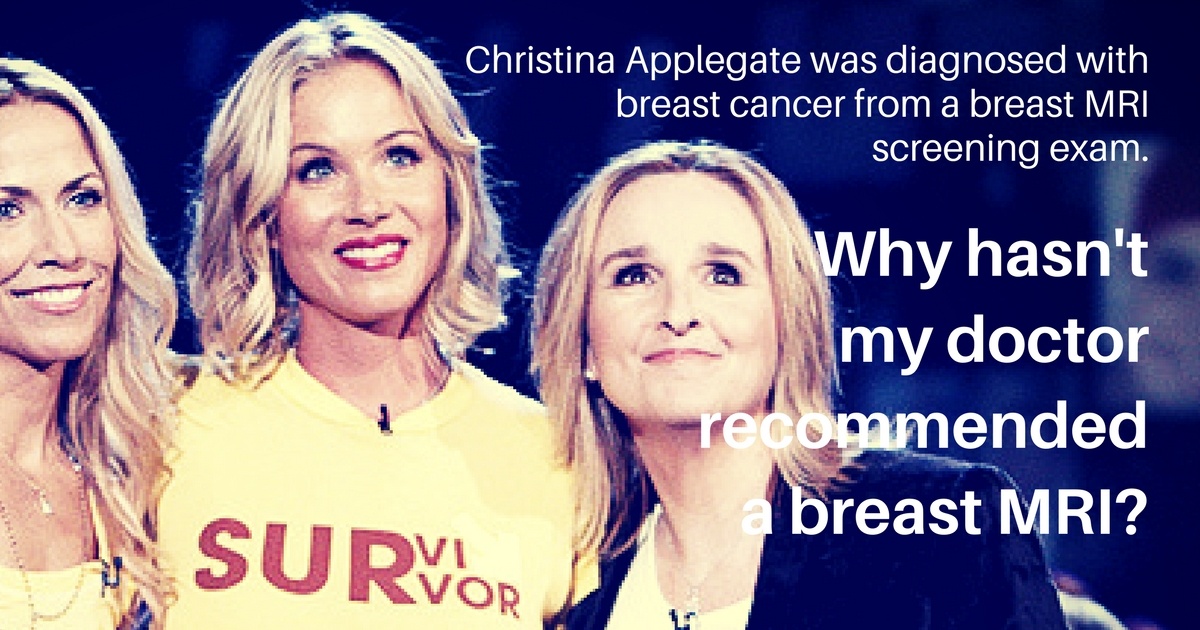 image source: google
Christina Applegate was diagnosed with breast cancer at the age of 36 after a breast MRI and has been an advocate for the benefits of screening ever since. In particular, she has been very public about her feelings on the need for easier accessibility of advanced breast screening, such as MRI.
So if breast MRI is beneficial to the diagnosis of breast cancer, you may be wondering WHY your doctor has not recommended one.
Breast MRI is requested by your physician most often in cases where there is an abnormal mammogram or a history of breast cancer in a 'first-degree' relative (parent, sibling or child), or a genetic predisposition to breast cancer. It may also be helpful to screen women who have implants or scar tissue that makes reading the mammogram difficult, or to determine if an implant has ruptured. Breast MRI is also meaningful to distinguish between recurrent tumors from radiation or surgical scar tissue. Breast MRI is most important for women diagnosed with breast cancer to determine the extent of the tumor and to assess the possibility of multiple tumors in the same or opposite breast.
Read More
Tags: breast cancer, breast MRI, Breast screening,