Recently reported radiation treatment mishaps have spurred Members of Congress to investigate what should be 'never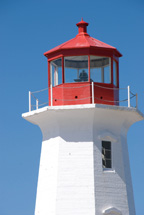 events". While the incidents cited were extremely unfortunate, in most instances radiation therapy treats and cures many cancers safely and effectively yet there are questions to ask and answers to have before you choose a radiation therapy facility.
Upon learning of a cancer diagnosis, many patients are often overwhelmed, lacking in medical knowledge, strength and energy. This blog article is intended to help you understand and navigate the issues and around radiation therapy and safety measures .
An important quality indicator is accreditation by the American College of Radiology (ACR), a process that involves intense scrutiny of policies and procedures and on-site inspection of the cancer center to ensure the highest levels of practice standards. There are only a handful of accredited sites [To learn more go to http://www.acr.org/].
To ensure the highest levels of safety, facilities should take several in-depth measures to confirm the specified amount of radiation is being safely administered. This includes an annual independent audit conducted by the Radiological Physics Center to make certain that radiation output complies with national safety standards. Output testing should also be repeated monthly in accordance with national standards. Daily testing is also recommended to meet the recommendations from the American Association of Physicists in Medicine.
As for the treatment planning process, there are nationally recommended quality assurance tests and in some instances upgrade to the treatment planning system are recommended to ensure the facility meets national standards. Accuracy and consistency is verified through audit procedures and processes.
For patients receiving Intensity Modulated Radiation Therapy (IMRT) there are recommended mechanisms to prevent error. Massachusetts regulations state that safety checks should take place prior to the third treatment; however, some facilities are more diligent and insist on checkpoints prior to patient treatment to assure accuracy, including a practice run and cross checks of all calculations and computer validity before a patients receives his or her first IMRT treatment -double checking the treatment plan and parameters before a patient starts his or her treatment is critical to patient safety and treatment precision.
As previously mentioned, accreditation of a radiation therapy center is an important quality indicator and you should feel empowered to ask your health care providers about the timing of treatment plan checks, IMRT testing policy, and professional staff certification. This information will give you insight into the center's quality standards and radiation safety procedures. It is also important to assess the culture of the center, including staff experience and dedication to patient care. Commitment to safety involves investing in both equipment and professional education to ensure your oncology team has the knowledge, expertise and tools to remain at the forefront of advances in cancer treatment. It also involves participating in national protocols and providing additional resources needed to benefit and comfort patients. Providers committed to the highest quality standards should be proud to share information about their patient safety record with you and benchmark themselves against national standards ~ all in an effort to ensure "never events" never happen!