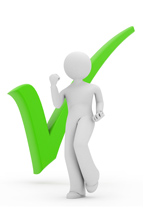 When your doctor recommends you get an MRI or CT scan, he or she may also recommend where you get the scan. But the fact of the matter is that YOU have every right to recommend to your doctor where you'd prefer to go for imaging. And those of us on high deductible plans have even greater opportunity to choose as opposed to a limited network or limited choice plan.
Ask key questions like is the facility accredited? do they accept my health plan? what is my co-pay or deductible? Be aware of hidden charges like unusually high co-pays for the interpretation fee. Though the scan charge may be competitive reading fees (also known as the interpretation fee or professional component) are negotiated seperately with insurance carriers and those charged by some larger hospital networks through their physician hospital organization (PHO) can be 2 to 3 x times higher than average. This may mean your co-pay for the read will rise accordingly ~ not good news to find out after the fact!
You, the patient, are in control of the quality and costs of your health care. And like you, all of us are concerned about the rising costs of healthcare.
Information is vital and before you get a scan ask what you will be charged to scan your arm, leg or knee. The pain in your knee is one thing, but you don't need to suffer the agony of finding out too late how much the scan costs and how high your co-pay or deductible is, that hurts you right in the wallet!
Some look at rising costs as just the reality of the cost of healthcare these days, after all employers are often forced to raise deductibles to cover annual health insurance increases. But it doesn't necessarily have to be that way. Talking about cost, deductibles and co-pays doesn't mean you will be settling for lower quality. It means you are a more informed health care consumer.
We never have to sacrifice quality care but we all need to be aware of the cost, especially as we pay more and more out of our own pockets!