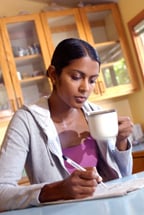 To successfully recruit and retain the best talent, Human Resources Directors and Talent Managers must offer cost effective, high quality employee benefits. To help strike the best deal for employees and dependents we can not overlook the value of offering high deductible plans, limited networks and incentives for choosing the lower cost (equally qualified and capable) provider. Yet critical to implementing a high deductible plan is managing and communicating the value of your benefits package to beneficiaries.
To get the most value from your health care dollars we have our top 7 tips for HR Directors:
1. Drive more Value from Benefits Brokers – Ask that they provide detailed analysis of claims data as well as comparative data for both inpatient and outpatient utilization and the cost per service. How often should you get this report? Quarterly.
2. Share Information with Employees and Dependents. Focus on education and simplify. Give examples of out-of-pocket costs and show how to manage these costs down. From experience, I can say our greatest success was showing the cost of a strep test at a minute clinic versus an emergency room.
3. Educate and Empower Employees - Help the understand an Explanation of Benefits (EOB) statement. EOBs are confusing, but it is necessary for employees to review them for accuracy and awareness of their medical expenses. Personally, I have young children and learned first-hand the high cost my pediatrician charges for Saturday and Sunday visits. While I respect my pediatrician (and will always see him for more critical events), I can save more than 50% by having my child's ear infection test performed at a minute clinic versus the pediatrician's office & not sacrifice quality!
4. Make Prevention Affordable – Design your plan with a low or zero co-pay charge for preventative screenings and annual well visits. It is suggested that employee who have an annual well-visit and take part in preventative screenings have lower health expenses than those who don't. Encourage preventative and proactive health care and make it affordable. Gentle reminders and offering certain services on site (i.e., cholesterol screenings) increases participation.
5. Sell the Perks – Send regular reminders about the perks available from the insurance plan. Whether it is a discount on Weight Watchers, gym membership, or eyeglasses, more savings means more money in the employee's pocket.
6. Peer Support - Employees Helping Each Other – Offer a forum for employees to share their success stories like quitting smoking or losing weight. A company blog can keep everyone connected especially for a company with a decentralized structure. Caveat – monitor the blog to be sure employees do not have misperceptions about benefits or the insurance carrier. If they do, correct these issues quickly.
7. Speak of Quality, Quality, and Quality – Cost is important, especially when enrolled in high deductible health plans, but no one wants to sacrifice quality and they don't have to. There are plenty of credible resources that evaluate the quality of providers or issue a "stamp" of approval through accreditation or licensure. For example state licensing boards, national accreditation organizations and websites such as www.healthgrades.com.
Employee benefit packages continue to evolve and managing change for the benefit of our employees is critical. Educate, simplify and communicate with beneficiaries. Ensure HR and senior leaders are knowledgeable about the pluses and minuses of your plan. This will enhance the level of trust within the organization so that all know HR is working with the best interests of the employee in mind.