As medical professionals in MRI and CT, we pride ourselves on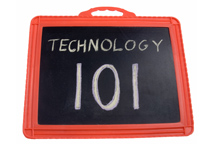 operating a high quality, patient- focused imaging facility with exceptionally trained radiologists and state-of-the-art equipment. Although our radiologists sit in dark rooms reading scans day and night every so often there is a glimmer of humor, dark humor you might say, added to their day.
Here are a few examples LOL phrases dictated and the speech recognition software translation.
Good thing we proof our work before you see the final product!
Dictated

Speech recognition software Translation

There is a meniscal tear communicating with the inferior articular surface"

There is a meniscal tear drinking with the inferior articular surface"

word finding difficulty

we are defining difficulty

Hypertrophic changes of the AC joint are present resulting in impingement on the supraspinatus muscle

Hypertrophic changes of the AC joint are present resulting in impingement on the superstiff muscle

embolism period(.)

email is impaired

True!

previous history of cancer in father and nephew

previous history of cancer in father and FU

Degenerative Disc disease. Small focal left sided disc protrusion L5-S1

Janet's disease. Small focal less than this disc protrusion at L5-S1.

Who is Janet?

Less than what?

meniere's disease

many years disease

there is a voice recognition error

there is a posterior ignition error

Ventricular size is prominent but unchanged

testicular size is prominent but unchanged

Sudden onset of occipital headaches

sudden onset of acceptable headaches

Sounds like an insurance company denying coverage

large hiatal hernia

large they have a hernia

Yes they do

posterior horn

pleasure horn

inguinal hernia

email hernia

there is a large amount of stool in the rectum

there is a large metal stool in the rectum

Not a good visual

artery trunks and branches appear unremarkable

artery trunks and breasts appear unremarkable

Images were obtained of the pelvis

images were obtained of the Elvis

An Elvis sighting!

No focal area of peripheral volume loss is seen

No focal area of referral volume loss is seen