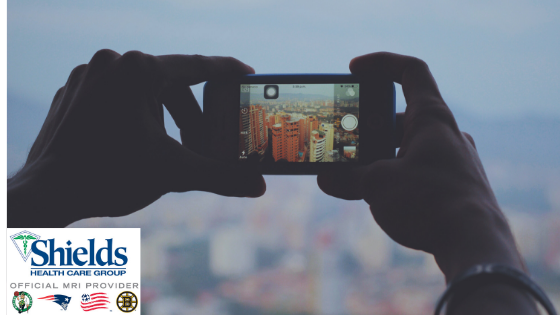 As we expand our social media presence, one of our goals here at Shields is to showcase all of our beautiful locations across New England. We'd love your help with this!
Whether you're just a talented amateur photographer, or an Instagram star with thousands of followers, we'd love to see your pics or short videos of the place you work.
Send us your photos, and if we feature one on the Shields Health Care social account, you'll win a $50 gift card!
CONTEST RULES: SUBMISSIONS ACCEPTED ONGOING
Caption your photo, and be sure to include which location we're seeing (all locations are eligible, including mobile sites and corporate).
Your location's sign and/or the Shields logo should be visible.
No patients can be visible/identifiable IN ANY WAY.
None of your coworkers can be visible/identifiable (unless you've got their permission).
By submitting your photo, you consent to Shields using it for marketing purposes, on social media and beyond. There is no guarantee your photo(s) will be chosen.
Each photo is eligible to win one gift card. Duplicate entries of the same photo will not be considered. If you take a team photo, you'll still only get one gift card (buy coffee for the team!).
Make sure you follow @shieldshcg on Facebook and Twitter - we'll tag you if you win!
Submissions should be sent to Christian@shields.com
As long as you follow these rules, be as creative as you want!
Wearing snazzy new scrubs? Take a #ShieldsSelfie with your morning coffee.
Got to work extra early? Capture your building during the first snow, a beautiful sunrise, or maybe look for local wildlife out in the parking lot!

This is separate from our twice-monthly GO Social posting contest, and is an ongoing initiative, so send photos whenever inspiration strikes. Photos and videos should be emailed to Christian@shields.com.