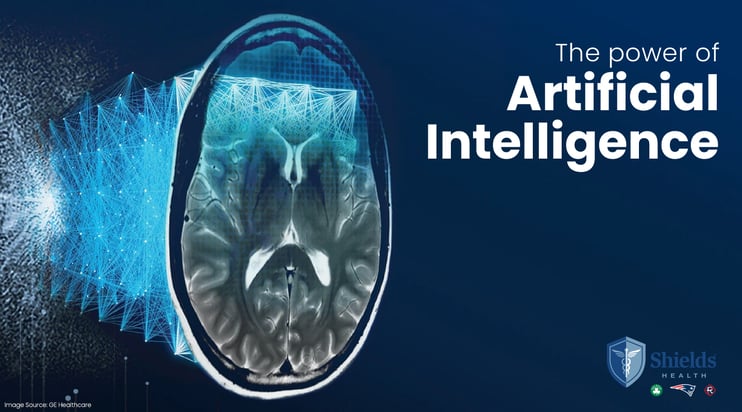 Which diagnostic image would YOU prefer?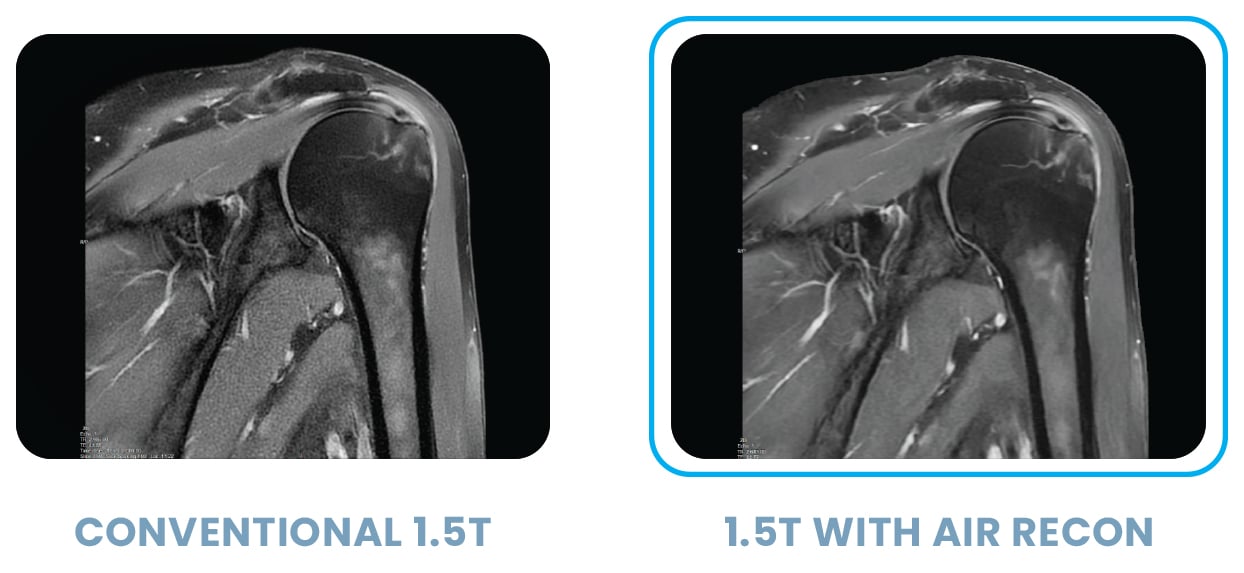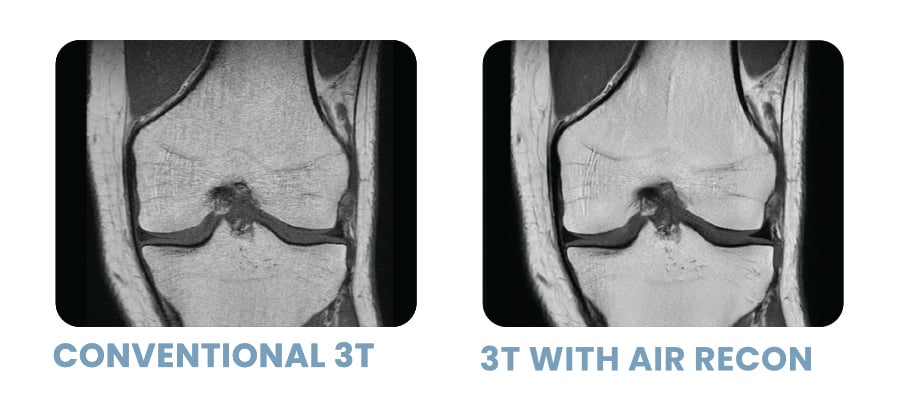 The power of artificial intelligence is changing MRI around the world. And Shields was the first to implement this technology for a heightened patient experience. While our 1.5T and 3T MRI machines have always offered high-quality images for an accurate diagnosis, we're taking it to the next level by combining it with AI technology for faster scan times and an enhanced image quality.
The results are clear.
Read on to learn about how AI is proving to be a game change for quality and efficiency across our network, and where exactly we have this technological advancement in action.
Artificial intelligence works in the background for every scan, reducing noise and artifacts to deliver consistently clearer, crisper images. The clarity in the 3T with Air Recon scan above is the clear choice for the most accurate diagnosis–with fewer artifacts and a brighter and exquisitely defined image.
We've seen first-hand how A.I. is able to dramatically improve the results of orthopedic, neurologic, and prostate exams, benefiting patients across the board and our network.
Using A.I. we are able to decrease scan time by up to 36%, offering patients the highest quality scan paired with the most comfortable experience. This also allows us to increase efficiency, optimizing our protocols and allowing for predictive scheduling to get patients seen and scanned faster.
"Our MS patients are accustomed to a four-hour MRI study. They say: "It's going to take under two hours? IT's a great feeling to see their happiness," says Nicole Gardner, Chief Technologist.
We're proud to have been the first in the world to bring AI to MRI, and now we offer the power of artificial intelligence on 10 of our 1.5T and 3T machines across our network (soon to be 11!).
Artificial Intelligence Locations

Boston (Tufts Medical Center)

Brockton

Dartmouth

Framingham

Heywood

Lowell - Chelmsford

Portsmouth

Worcester (Shrewsbury St.)

Yarmouth

Weymouth

Health Alliance (Coming soon!)
There's a Shields close by.
Every Shields location offers top-tier technology, world-class radiologists and exceptional care. Find a location near you:
https://shields.com/find-location/