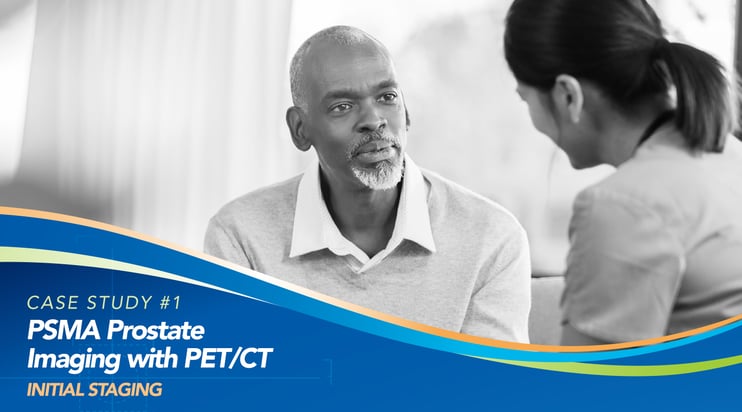 CASE STUDY: THE IMPACT OF PSMA PET/CT FOR INITIAL STAGING
PSMA PET/CT for Initial Staging – PATIENT CASE STUDY 01
Patient overview:
70 y/o male with newly diagnosed prostate cancer, Gleason 4+4, PSA 5.28 ng/ml.
PSMA PET/CT ordered to initially stage the patient to improve the sensitivity of anatomical-based imaging.
Impact of PSMA PET/CT:
Focal intense uptake was noted in the prostate bed with no nodal uptake noted.
Solitary rib uptake with associated sclerosis (fibrous uptake).
The solitary rib uptake should not preclude definitive management, especially in the setting of absent nodal uptake.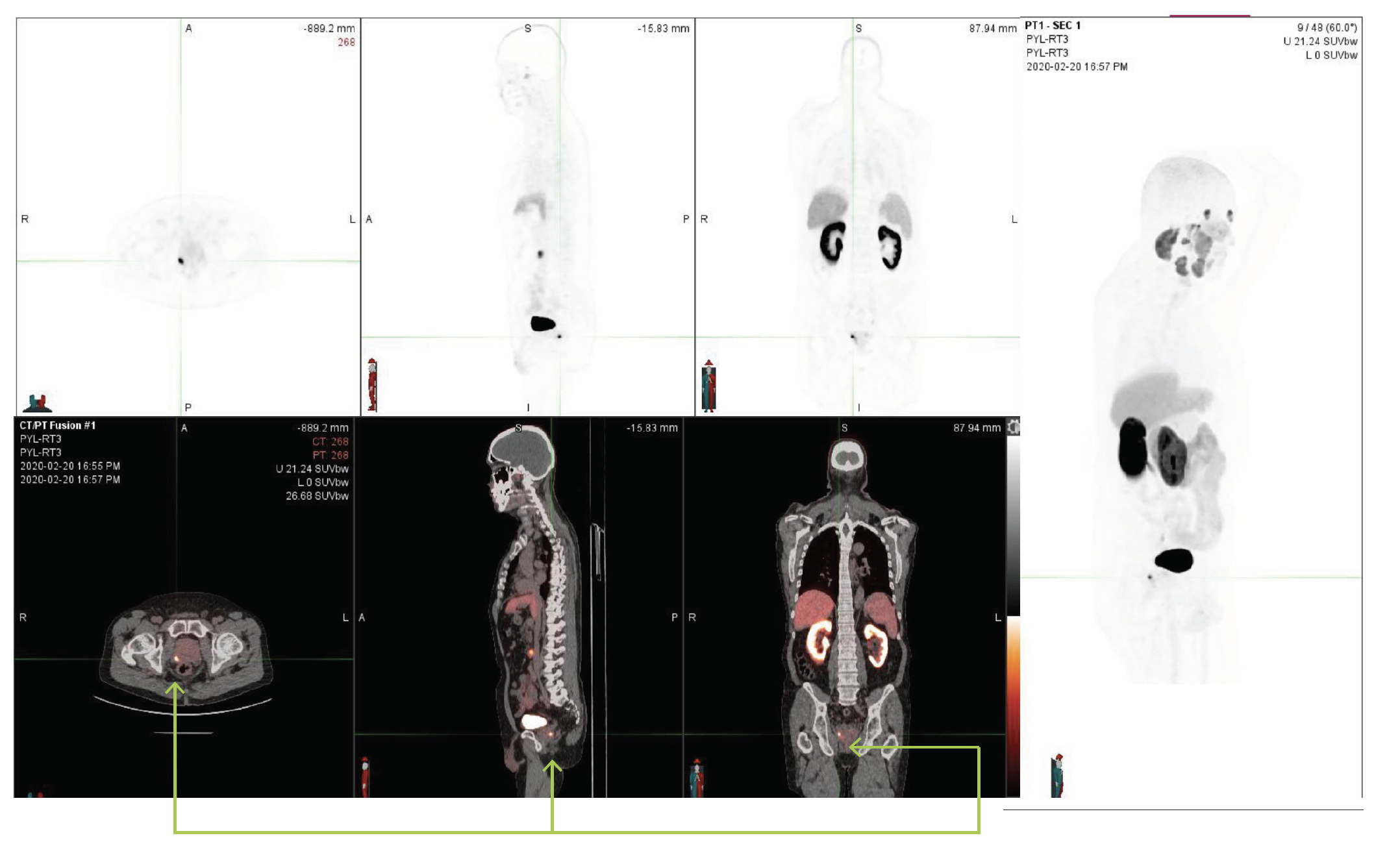 ---
Shields PET/CT is proud to lead the way, bringing advanced PSMA imaging to your patients. Our experienced clinical team works with you to improve the treatment, care and outcomes for intermediate- and high-risk prostate cancer.